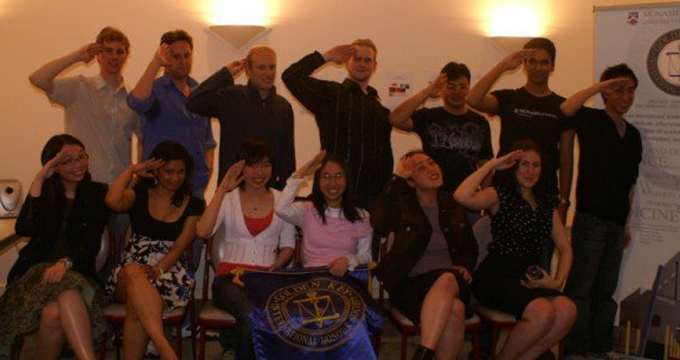 ABOUT GOLDEN KEY
Golden Key International Honour Society, founded on 29 November 1977, is an academic honour society which recognises and encourages scholastic achievement and excellence among college and university students from all academic disciplines.
Golden Key has emerged as one of the most dynamic, forward-thinking organisations in higher education. Committed to an ethos of recognising academic achievement and encouraging altruistic service, the Society's on-campus presence has reached over 375 chapters at colleges and universities worldwide.
The Society offers its members over $600,000 (USD) annually through numerous scholarship and award programs. Members are also connected to exclusive career opportunities and assistance through Golden Key's partnerships with major corporations and graduate programs. The Society provides campus and community service opportunities enabling personal growth and leadership development as well as collaborating with university faculty and administrators to develop and maintain high standards of education.
The Society is pleased to have more than 20,000 Honorary members of the organisation involved with the Society. Honorary members are elected by local Golden Key chapters and are individuals who are active on campus or in the community. These Honorary members reflect the qualities and values of Golden Key members and are active in areas of scholarship, leadership or service. Some of our Honorary members include:
Roberta Bondar, Canada's First Female Astronaut
Bill Cosby, Entertainer
The Most Reverend Desmond M. Tutu, Anglican Archbishop Emeritus of Cape Town
Ronald W. Reagan, Former US President
Ian Thorpe, Olympic Gold Medalist
Elie Wiesel, Nobel Laureate and Author
For more information on Golden Key, don't hesitate to visit our international website: www.goldenkey.org or contact us at Asia-Pacific Headquarters.