UPCOMING EVENTS - UNIVERSITY OF SYDNEY CHAPTER
Panel: HIV/AIDs - Treating an Epidemic 
Panel: Towards 2015 – Education for All
HIV/AIDs Panel: Treating an Epidemic
23 August, 2010
Pharmacy Lecture Theatre
12PM Start
The number of people living with HIV is increasing every year. As of 2008, 33.4 million people around the world are living with the disease. AIDs-related illnesses remain one of the leading causes of death globally and that figure is set to rise over the next decade. How do we begin combating the epidemic, and what progress has been made so far?  This panel discussion explores the current issues facing the prevention and treatment of HIV/AIDs as well as the progress being made every day in eradicating the disease.  
 
Please RSVP your attendance to aphq@goldenkey.org as soon as possible.
Our guest panel speakers are:
Professor Jo-anne Brien (Pro Dean, Professor Clinical Pharmacy St Vincent's Hospital, The University of Sydney).
Professor Jo-anne Brien holds the inaugural chair in Clinical Pharmacy (St Vincent's Hospital) and is the Pro-Dean of the Faculty of Pharmacy, at the University of Sydney. She is also a Conjoint Professor of Medicine at the St Vincent's Hospital Clinical School, UNSW.

After working for some years in Oncology Pharmacy in Sydney, Professor Brien undertook postgraduate clinical research training in the USA, working in academic research units with a focus on pharmacokinetics in cancer. Professor Brien is Chair of the St Vincent's Hospital Human Research Ethics Committee and Deputy Chair of the St Vincent's Hospital Drug and Therapeutics Committee. She is a member of the Management Committee of the NSW Therapeutic Advisory Group (NSWTAG) and has served as a member of the Drug Utilisation SubCommittee (DUSC) of the PBAC, Chairman of Society of Hospital Pharmacists of Australia (NSW) and Editor of the Journal of Oncology Pharmacy Practice (international society of Oncology pharmacy practitioners).
Jo-anne is currently Editor in Chief of the Journal of Pharmacy Practice and Research. In 2006 Jo-anne was awarded the 'Best Consultant Tutor' in the St Vincent's Clinical School, and in 2008 was awarded the Society of Hospital Pharmacists of Australia GSK Medal of Merit. Professor Brien has supervised 33 postgraduate research students in the areas of Quality Use of Medicines and health services research.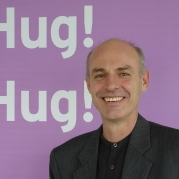 Mr Bernard Gardiner (former Manager of the International Federation of Red Cross and Red Crescent Societies Global HIV Programme)
Before working overseas Bernard Gardiner was a volunteer in the early HIV response in Australia and served two term as Vice President of the Victorian AIDS Council, and then was later its General Manager for three years. He managed the HIV Unit of the Victorian Human Services Department and chaired the 1st national conference of the Chronic Illness Alliance.

His overseas work has been within the Red Cross Movement, first as Manager of the Australian Red Cross HIV Programme in East and South-East Asia for five years based in Bangkok, and then 7 years based in Geneva as Manager of the International Federation of Red Cross and Red Crescent Societies Global HIV Programme. He has visited more than 50 countries to assist with HIV programming, and during his tenure the Red Cross HIV work expanded from $3 million per year to over $100 million
per year.

While in Geneva he also hosted the HIV Code of Good Practice for NGOs Responding to HIV project on behalf of a consortium of major international NGOs, assisted two Board members of the Global Fund to fight AIDS, TB and Malaria, organised the major civil society event at the UN General Assembly on HIV, and regularly addressed the World Health Assembly (of WHO), and the UNAIDS Programme Co-ordination Board. He managed the UNAIDS Collaborating Center on Stigma and Discrimination, a partnership between IFRC and the Global Network of People Living with HIV, which amongst other things drove the creation of the Masambo Fund to put Red Cross volunteers and staff on anti-retroviral treatment. He was also responsible for the IFRC's landmark publication Spreading the Light of Science which outlines the case for an evidence based humane response to drug related harm.

He is currently combines the roles of Clinical Liaison Co-ordinator of the Queensland Association for Healthy Communities, and AusAID funded Civil Society Adviser to the HIV response in Papua New Guinea. He lives on the Sunshine Coast with his partner of 14 years who has migrated to Australia.

Dr Jonathan Anderson (Medical Director of ViiV Healthcare Australia, a joint venture company formed by GlaxoSmithKline and Pfizer).
Dr Jonathan Anderson is the Medical Director of ViiV Healthcare Australia, a joint venture company formed by GSK and Pfizer that is 100% focused on treatment and care of HIV. 

Jonathan was a primary care doctor with a special interest in HIV, sexual health and gay men's health at the Carlton & Northside clinics in Melbourne  from 1993-2010. As an active member of the National Centre in HIV Epidemiology and Clinical Research network, he was involved in multiple clinical research studies and helped found the Australian HIV Observational Database. He is a past President of the Australasian Society for HIV Medicine and former member of the Federal and state ministerial
advisory committees.
He is an Adjunct Associate Professor at Sydney Medical School, University of Sydney and is the author of 26 peer-reviewed publications on HIV treatment and care, health economics, HPV and pandemic influenza.  In 2004 he worked in Botswana for the African Comprehensive HIV/AIDS Development Partnership (ACHAP) a collaboration between the government of Botswana and the Gates Foundation.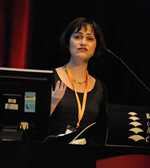 Ms Bridget Haire (journalist, editor, policy analyst and advocate for HIV)
Bridget Haire has worked in the HIV community sector for more than 15 years as a journalist, editor, policy analyst and advocate. She sits on the steering committee of the International Rectal Microbicides Advocates and is a graduate of the University of Sydney's Masters of Bioethics program. Bridget works as Senior Policy Analyst for Family Planning NSW and is completing a PhD in Bioethics at the Centre for Values, Ethics and the Law in Medicine, University of Sydney
.

Towards 2015: Education for All
Thursday, 26 August, 2010
Education Lecture Theatre 351
12PM Start
*Nibbles and drinks provided
At the turn of the millennium, the United Nations announced an ambitious plan to make primary education free, compulsory and accessible to every child. Yet over 72 million children are currently out of school, around one-third are living in conflict affected areas. With the 2015 deadline less than 5 years away, what progress have we made in making the goal a reality? How can we prevent a "lost generation" of children from developing, and protect their right to education?
Join us for this debate with guest panellists:

Ms Aivee Chew (Advocacy Manager, UNICEF)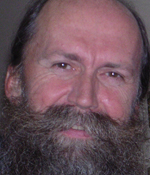 Professor Ian Gibson (Vincent Fairfax Family Foundation Chair in Education at Macquarie University, heading the Learning, Leading, and Teaching Futures Initiative).
Ian's background is in learning, leadership, teaching, technology, and teacher education. He began teaching in NSW primary schools in 1971 and now holds the Vincent Fairfax Family Foundation Chair in Education at Macquarie University, heading the Learning, Leading, and Teaching Futures Initiative. He has received awards, honours, and grants on global learning, learning with technology, and leadership, publishing in these areas. He has won the University Award for Excellence in Teaching at the University of Southern Queensland and a number of best paper awards from professional peer-reviewed conferences. He has been Associate Dean, Deputy Dean, and Acting Dean throughout his career at a variety of higher education institutions and more recently as Associate Dean Research in the Australian Centre for Educational Studies at Macquarie University. He has worked in Africa, Europe, North America, Asia, and Australia on projects related to 21st century learning and technology. He serves on the boards of a number of academic journals.

Ian's involvement in learning and technology began in 1979 as one of the first generation of educational technology coordinators in the Midwest of the US. He is currently involved in a research and development project in the slums of Nairobi, Kenya using technology as a window into the future for children in the slums. He takes Teacher Education students to the southern highlands of India to teach in small rural villages. Last year he was part of a delegation to China focusing on 21st Century Learning. He instigated and leads the strategic research agenda of the New South Wales Teacher Education Council and he is organising the 2010 International Symposium on the Futures of Teacher Education and School Leader Education to be held at Macquarie University in July 2010.
Please RSVP your attendance to aphq@goldenkey.org as soon as possible.
E&B Career Panel: How to Get Noticed and Get that Job!
Thursday, 26 August, 2010
New Law School Lecture Theatre 101
1PM Start
*Nibbles and drinks included
What's the shape of the employment market in a GFC world? What's the advantage of a graduate program over an entry level position? What are the "to do's" when updating my CV? How do I leave a good impression at the interview? I'm about to transition into the workforce, what changes should I expect?

Find out the answers to these questions and more from our panel of industry experts. Pitch your questions at our corporate and learn from the best.
Our guest panel speakers are: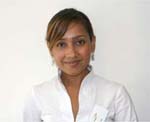 Junita Mushenko (People & Culture Manger, Corporate Services, Standards Australia)
Junita has over 12 years combined leadership and generalist HR experience spanning across a variety of industries such as Telecommunications, FMCG, Financial Services and Not-For-Profit.  Prior to her current appointment at Standards Australia, Junita was responsible for HR start up and growth ventures within the Childrens' Charity sector, working with organisations such as Camp Quality and CREATE Foundation.  In these roles she focussed on developing and promoting talent within the sector and across industries whilst partnering with the executive teams to embed a culture enriched with sound commercial acumen.
Junita's areas of expertise include:
Performance development and talent management
Implementation of coaching and mentoring Programs
Leadership capacity building
Creative recruitment and resourcing strategies
For the past 2.5 years Junita has been the People and Culture Manager for Standards Australia, Australia's peak standards body. Standards Australia has recently forged a relationship with Sydney Talent as it looks to fortify its workforce with young, intelligent and vibrant graduates.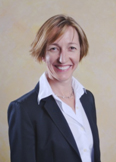 Ms Cara Morton (Senior Executive, Accenture Finance & Performance Management).
Cara Morton is the Senior Executive responsible for Accenture's Finance & Performance Management (F&PM) practice within Asia Pacific and is based in Australia. Cara has over 18 years experience in delivering F&PM solutions to clients in both the private and public sectors. Cara brings deep expertise in large-scale global transformation programs, including the design and implementation of shared service and outsource programs, the design and implementation of efficient and effective business management and finance processes and the delivery of SAP financial system projects.
Mr Justin Robinson (CEO, Lode)
Justin is an entrepreneur with 16 years experience in global financial markets and corporate consulting. Justin has held positions at Reuters, National Westminster Bank, Credit Suisse, Merrill Lynch Mercury Asset Management and Nomura. He holds a Bachelor of Commerce from Deakin University and is a qualified Certified Practicing Accountant. In 2006, Justin completed an Executive Masters of Business Administration at QUT's Brisbane Graduate School of Business. The experience drove him to establish tuscon in 2006 with a simple agenda: he wanted to find a way for businesses to access the incredible talent at Australia's universities. In late 2008, tuscon launched Lode - Australia's first online, national database of university talent. Utilising a powerful search interface, employers can directly target candidates of interest, therefore dramatically streamlining the search phase of the recruitment process.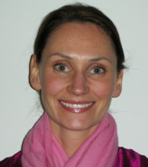 Ms Irene Frisby (Manger of Recruitment, Optiver)
Irene Frisby is the Human Resources Manager at Optiver and has worked with the company for the past four years. Irene has been responsible for setting up the HR function at the firm including the implementation of the graduate programme in IT and Trading. She has worked in Human Resources for over 13 years and is currently completing her Masters in HR at UTS.
Please RSVP your attendance to aphq@goldenkey.org as soon as possible.
This event is organised by Golden Key International Honour Society at The University of Sydney. Golden Key is an academic honour Society with a mission of enabling members to realise their potential through the advancement of academics, leadership and community service. Please visit: www.gk.org.au to find out more.